The typical day-to-day routine of a family is so hectic that it's so easy for everyone to grow apart. While your kids have the time to play with each other for a few minutes every day, true quality time with the entire family is a rare luxury for many of us. To keep the family's closeness intact, here are some bonding ideas you can do with your family without having to leave the comfort of your home.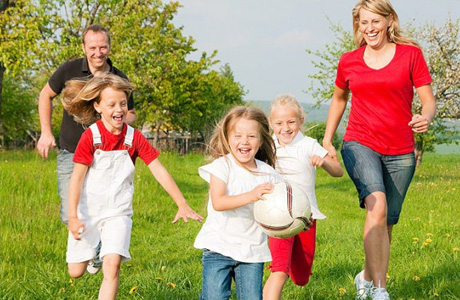 Make Home-Cooked Meals or Bake Some Goodies
Enjoy family time in the kitchen by bonding with them over baking and cooking meals. Plan for a good meal for your Sunday lunch, then let the kids help you in the kitchen. Give some cooking tips and assign them tasks that will utilize these tips right away. Another great idea is to teach them a family recipe that has been passed down from generation to generation.
Make Traditions
Save the weekends for fun family time. This way, the kids will have something to look forward to. Some of the great traditions you can start doing with the family are movie marathon Fridays, game night Saturdays, and dine-out Sundays. Match these ideas with your children's likes and interests.
Revisit Family Memories
Take an evening to sit down and revisit fun family memories together. Watch again those home videos of the kids when they were still very little or peruse old photo albums. Let the children share about their favourite vacations or birthday parties and tell them stories about these events.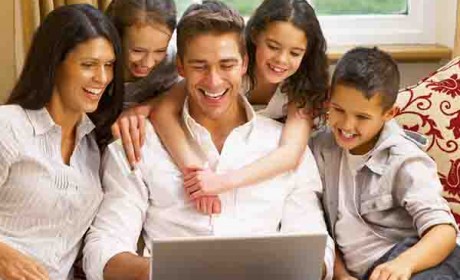 Schedule an Extended Family Get-Together
Invite cousins, aunties and uncles, and grandma and grandpa. Have everybody bring something for everyone and volunteer to host this intimate party. Let the kids help in setting up your place for more fun bonding moments with them.
Let Your Backyard be a Playground
Singapore is blessed with a summer-like climate, so why not turn your backyard into a mini pool where you and your family can experience summer together? Prepare soap bubbles, picnic foods, and an inflatable pool for a weekend afternoon bond with the kids.
Spending time with the family may require some effort, especially when you and your go to work and the kids go to school every day. However, with these at-home bonding activities, spending quality time with the family no longer requires much time and preparation; therefore, making it easier for everyone to get-together.