Who said that only husbands or boyfriends can plan for a romantic dinner? Of course wives and girlfriends are free to plan a romantic night too. Your husband or boyfriend will appreciate the effort and the initiative. If you want a romantic dinner, don't wait for him to ask you. Just ask him anyway but before asking him, you should know the perfect place. You can consider the following restaurants: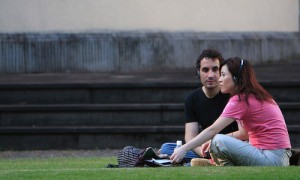 Chef Chan's
If your man is a fan of Cantonese or any Chinese cuisines, you should bring him to Chef Chan's. It is nestled in the National Museum at Stamford Rd. This is an exclusive and romantic restaurant that is proud of its menu and service. Your man will enjoy the place because it houses Chinese antiques. Meals here start at S$40 to S$100 depending on the order.
Canele Patisserie Chocolaterie
If your man is fan of sweets and other chocolate products, Canele Patisserie Chocolaterie is the best place to be. There are branches in Paragon, Shaw and Robertson. Your man will surely be familiar with French confections. Aside from desserts and pastries, they also serve meals. Meals here are below S$50.
Casa Bom Vento
If your man is a fan of Peranakan dishes, Casa Bom Vento comes first. The dishes here are Halal and Eurasian. You will be amazed because the place serves five hundred year old recipes. It is located in Joo Chiat Rd. Meals start at S$20 to S$70 per person.
It doesn't matter where you bring him as long as he can see the efforts, you will be appreciated and loved. If you want to please him, there are other restaurants that you can consider. Nothing can go wrong with a cosy ambiance and good food. Have a lovely night!