Normal people like us do not have expert makeup artists at our disposal 24 hours a day, 7 days a week. This is why we have to learn how to perfectly apply makeup on our own. Part of this is learning to put on concealer seamlessly.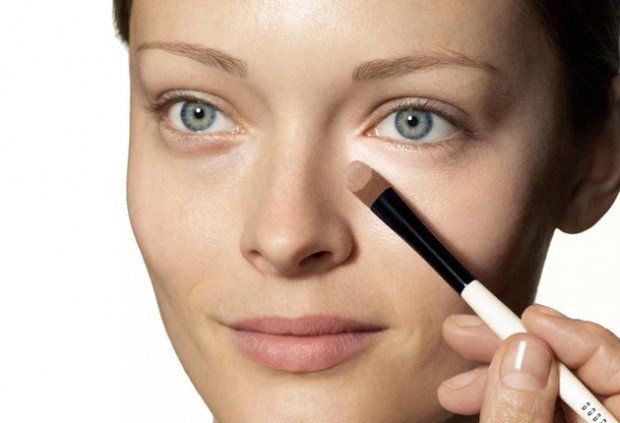 To help you in learning quickly, we give you essential concealer tips that can help you achieve that perfect makeup look.
Concealer 101
Always choose the right color. Choose a shade closest to your natural skin tone and color.
Always start with applying foundation before topping it with concealer. This will ensure that the concealer won't be erased by the sponge or brush used in applying foundation.
Always put on concealer mildly. Spread a light layer over the blemish, scar or spot.
Do not rub the concealer over the skin, instead do light dabbing and tapping strokes to blend the concealer in.
Always set the concealer with translucent powder so that it doesn't slide down.
For scars
For dark scars, use orange concealer to offset the color of the mark and make it unnoticeable.
For raised scars, using a light concealer shade can draw more attention to the scar. Instead, use a concealer that is perfectly similar to your skin color and blend it properly.
For dark circles
To conceal dark circles under the eyes, use a concealer in the color of orange or peach. The orange color of the concealer will cancel the blue-colored shadows in your under eye.
Top the orange concealer with a makeup base that matches your skin color perfectly.
Apply this using your ring finger, the one with the lightest touch so as not to pull at the delicate skin of the eyes.
Do not simply concealer on the under-eye area by using a simple dotting motion. This only draws attention to the puffiness of your eyes.
Instead, draw an inverted triangle under your eyes and blend well.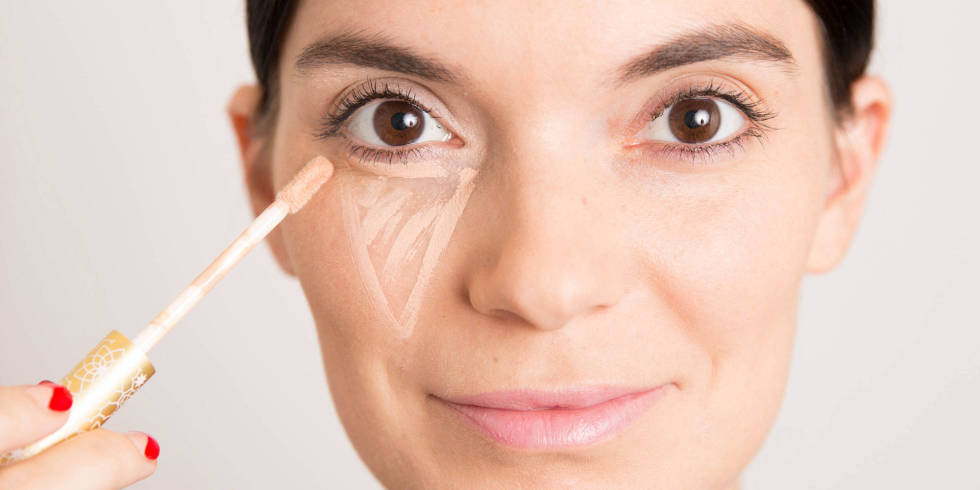 For pimples and blemishes
In concealing a pimple, use a green concealer to cancel the redness. Use a clean brush on the pimple to not worsen the irritation and avoid spreading bacteria.
On the area surrounding the pimple, use cotton buds to cover the area in liquid concealer.
Apply a finishing powder to set the concealer.
For blemishes on the chest area, simply alternate between concealer and setting powder until the blemish is completely undetectable.
On days when you don't have a concealer with you, use a dot of liquid foundation on the blemish and let it dry until it reaches the consistency of a concealer. After which, don't forget to always blend properly.
For instant highlighting effect
A concealer can act as a double duty highlighting product. Use a light-colored concealer and apply it on the brow bone below your eyebrows, in the inner V of the eyelids, on the center of your forehead and the center of the chin.
Concealer colors for different problems
Yellow- use for discoloration and to even out skin tone
Green- used to conceal redness from spots and blemishes
Orange/Peach and Pink- use this for the blue shadows and dark circles under the eyes