Reading history books can be a bore sometimes. The good news is, a lot of writers have attempted to bring life to some figures in history by adding elements of fiction.
Here are ten books to get you started in the historical fiction genre.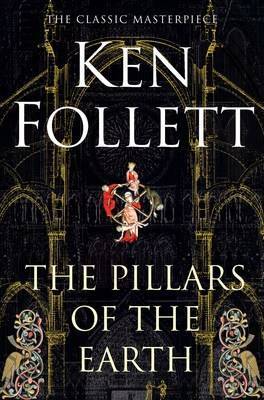 The Pillars of the Earth by Ken Follett
This novel is set in the 12th century England during The Anarchy. A cathedral is built in Kingsbridge during this tumultuous time in history. The book is divided into eight parts and is considered the author's best work.
The Egyptian by Mika Waltari
Also known by its original title Sinuhe the Egyptian, the book is set during the rule of Pharaoh Akhenaten. Sinuhe is the court physician of the pharaoh who was later exiled after the latter's fall. It is based on the Story of Sinuhe.
The Good Earth by Pearl S. Buck
This Pulitzer Prize-winning novel is about the triumphs and struggles of Wang Lung and wife O-Lan just before the first World War.
The Name of the Rose by Umberto Eco
When the friar William of Baskerville and Adso of Melk arrive at a monastery, they heard news of a suicide. As the mystery unravels, more deaths occur, each investigation leading to a dead end.
Cloud of Sparrows by Takashi Matsuoka
Set six years after Japan opens up to the West, American missionaries came to the country to establish churches. Meanwhile the Great Lord of Akaoka ,Genji, is fighting for his clan against enemies.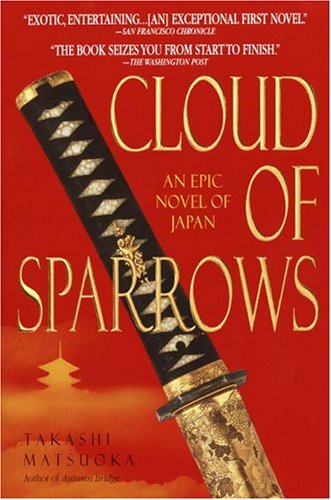 The Masters of Rome by Colleen McCullough
Set in ancient Rome, this book series has a total of seven installments. The first novel tells about Marius and his rise to power after he married Julia. The series includes familiar names from history such as Sulla and Julius Caesar.
The Persian Boy by Mary Renault
A list of historical fiction books is incomplete without a novel from Mary Renault. Known for her novels set in Ancient Greece, The Persian Boy is about Bagoas who was captured and made a slave to King Darius III.
Shougun by James Clavell
The book is part of the Asia Saga series and covers the events just before the Battle of Sekigahara in the year 1600. Characters in the book are based on historical personages. Englishman John Blackthorne chronicles the rise of Toranaga.
Etruscans by Morgan Llywelyn and Michael Scott
Morgan Llywelyn is known for her novels set in mythical and historical Ireland. She teamed up with fantasy writer Michael Scott to write this story of Horatius, then known as Horatrim, son of an Etruscan woman. The Etruscans were the first casualties of the Romans in their quest for world domination.
The Haj by Leon Uris
One of Leon Uris's most well-known novels, The Haj is about Haj Ibrahim, the Muktar of Tabah, who wants to protect his family and his village amid the conflicts between the Jews and Arabs. The story is set just before the rebirth of Israel.