Whether you think of hiring professional painting services for your new place in Singapore or plan of doing it on your own, here are some interior house painting tips to help you get started.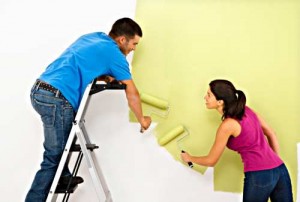 Explore Different Hues
While the colour white is classic and can make a room appear bigger than what it actually suggests, you should not limit yourself to this colour as if it is the only option you have. Pastel colours can make a bedroom more conducive to sleep. Why not try earthy colours for your kitchen?
Different hues can set different moods, add depth, and create texture to a room. With excellent painting services, you can have assistance in choosing the right colours that can transform a dull space into a beautiful room.
Buy Small Sample Cans
It is quite difficult to rely on paint swatches alone as the actual results can be different. To avoid getting big surprises, make sure that you purchase a sample can of your desired colour and try it on a portion of a wall to see the actual result. Once you have made up your mind, that's the time you can start buying bigger cans.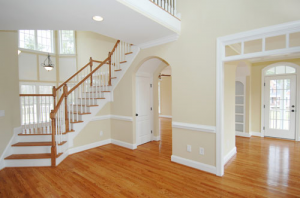 Estimate What You Will Need
Good painting services companies in Singapore are knowledgeable when it comes to estimating the right amount of paint for a given interior house painting project. This is perhaps one reason why a lot of people would rather pay for house painting services than do things their own way. There are several factors that will determine how much paint you will need, such as the surface of the walls and the number of times you plan to coat them with paint.
Do Necessary Prep Work
In every interior house painting project, much of the time is spent in doing prep work. If there are holes and cracks, filling them with patching paste is also necessary. Before you begin painting, it is important that you make the walls as flat as you can and that you clean them. If there is any debris or dust left on the surface, new paint might peel off.
Create More Leverage
To make your painting task easier, you can use extension bars or poles especially when reaching that high ceiling. If you opt for this, you may no longer need a ladder which is accident-prone. Plus, using an extension bar or pole gives you added leverage when painting a wall in front of you.
There is no doubt that professional painting services can finish any painting project in no time and with the best results. However, if you trust your painting skills and dexterity, you can save hundreds of dollars if you do it on your own.