A small space can look picture-worthy if you can maximize what you already have. It is only a matter of picking the correct elements and making them work together. A small bathroom can be functional and still look awesome with these design tips.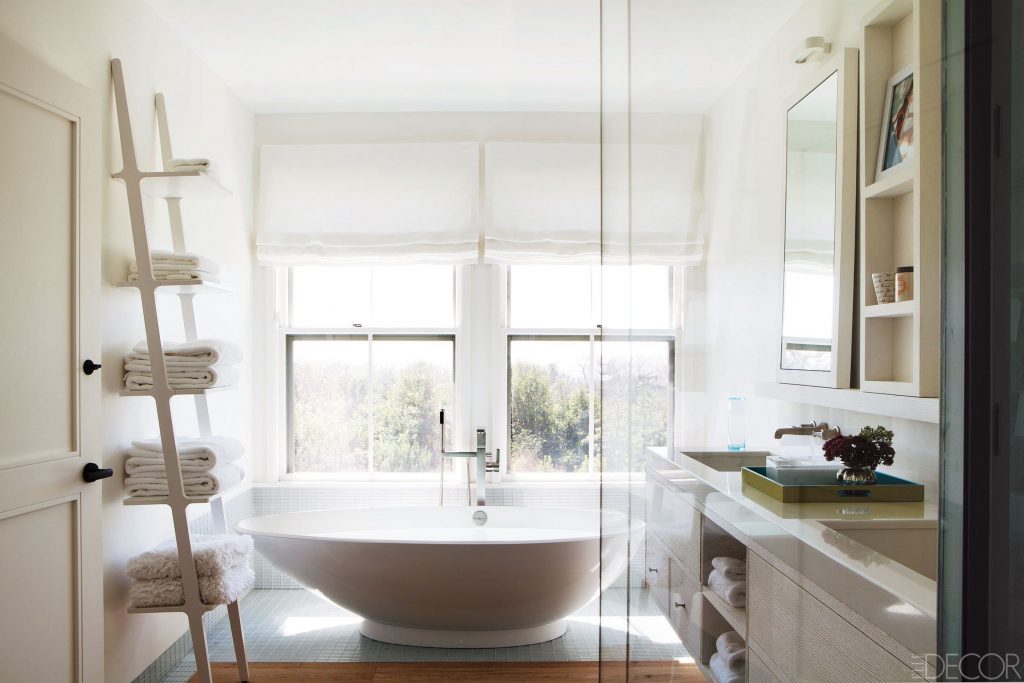 Install a large mirror. The first thing you should look at is the mirror installed in your bathroom. A small mirror will only highlight the fact that it was made for a small space. Replace it with a large mirror. It helps distribute lighting better and adds the illusion that the space is bigger than it appears.
Glass shower doors. Instead of curtains, which are hard to clean, glass doors are better for a small bathroom. The material is good for reflecting light and it does not break up the space clearly like a curtain does.
Add more tiles. To make the space look bigger, make sure that the walls are tired from floor up to cornice (where the wall meets the ceiling). At least you do not have to repaint the walls anymore because it is waterproof.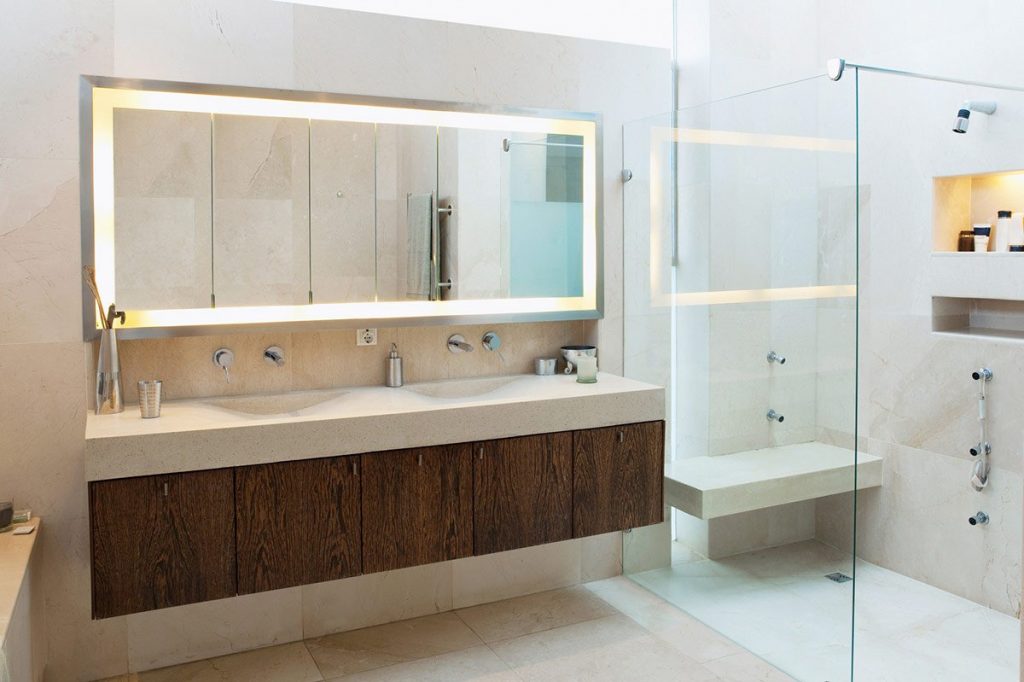 Go monochrome. You might have to replace the fixtures and the tiles to change the entire atmosphere in the bathroom. A monochrome color scheme does not make the different pieces clash, plus it retains the minimalistic clean look that you would expect in a bathroom.
Rounded corners. If you are planning to replace the vanity or the sink in your bathroom, look for a wounded or curved design. Small corners will have a little more area to move around so you do not bang your hip against the sink every time.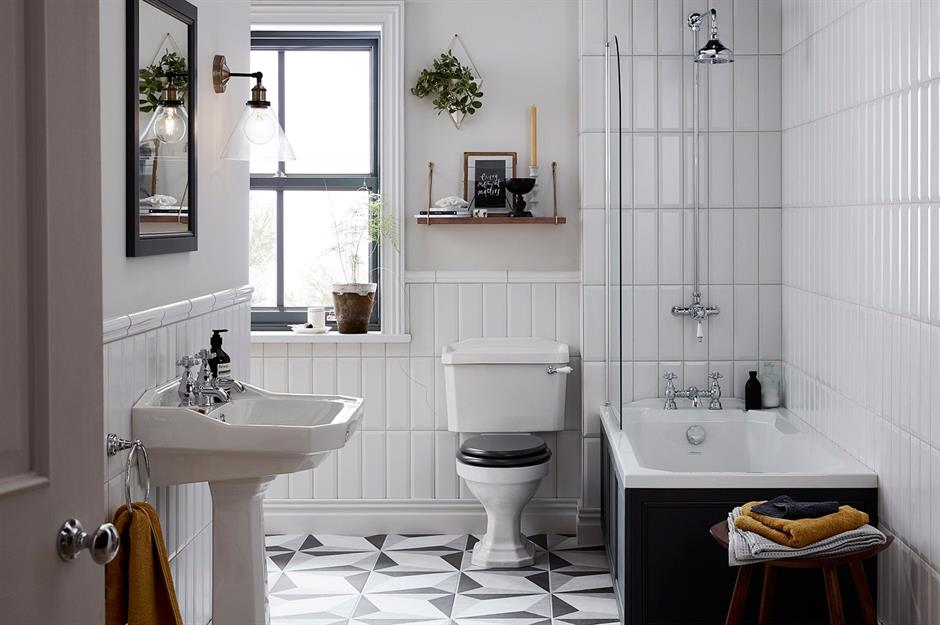 Add niches. What if you do not have enough space even for a small cabinet? You can store your bathroom essentials in niches on the walls. Have these built-in when you have your bathroom renovated.
Go dark or go light. If you like dark colors, you need to go all the way with that color scheme. If you like light colors, you need to stick with that. The important thing to remember when picking a color palette for a small bathroom is that the elements should not clash. Picking just one or two colors that go well with each other will transform the bathroom.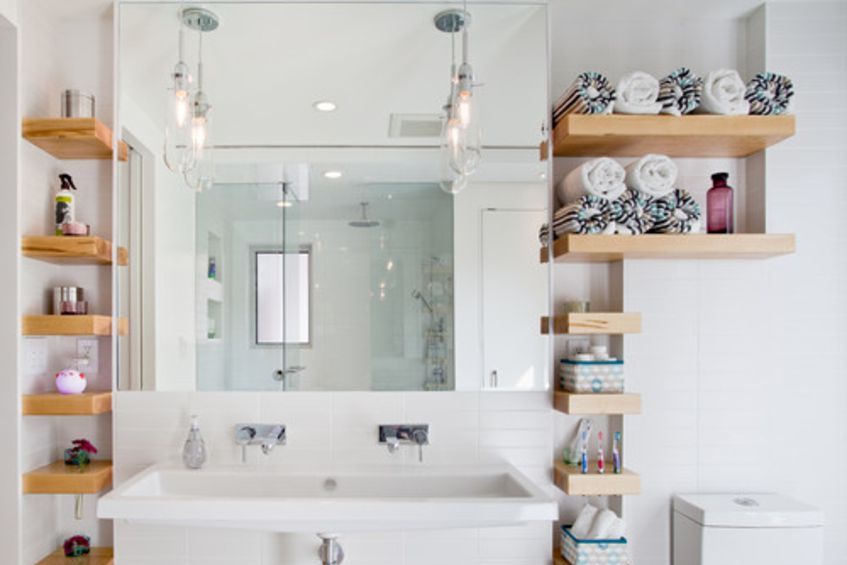 Deep shelving. If you only have enough space for one cabinet or closet in the bathroom, make sure that there is enough shelving inside it so all the items can fit.
Add vertical shelving. Floating shelves save you space if you need more storage. But do not just install ready-made shelves. Look for styles that serve a dual purpose. For example, a large mirror can also serve as a storage cabinet.
Add wall décor. A bathroom is not something you would think of decorating but adding pictures or paintings for example can trick the eyes into making the space appear bigger.