Did you know that the red wine you love so much can be included in tasty meals for the family? Here are 5 recipes with wine that you should try.
Red Wine-Poached Chorizo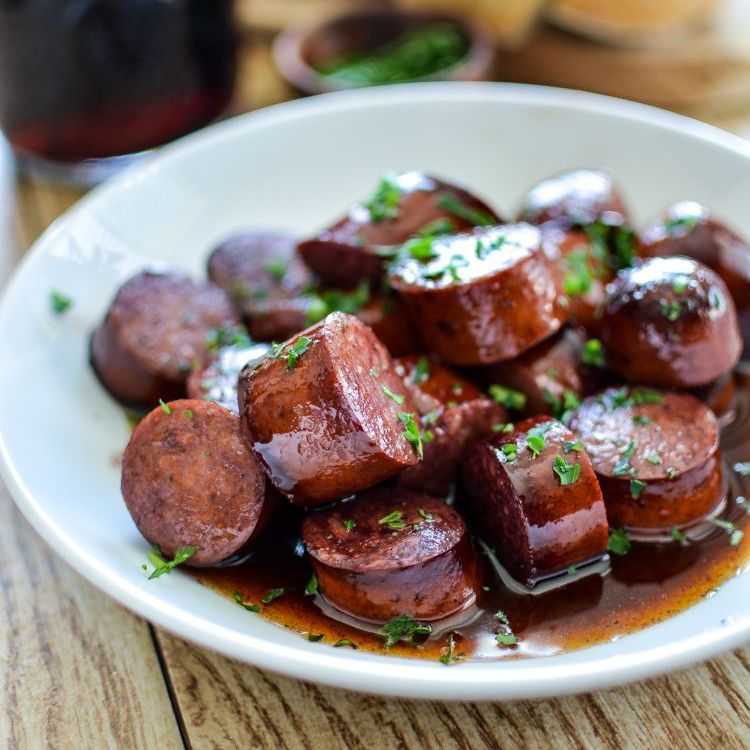 Ingredients: Two pieces of 4-ounce dry Spanish chorizo, 10 peeled garlic cloves, 4 bay leaves, ¼ teaspoon cayenne pepper, and 6 cups dry red wine
Preparation: In a skillet, combine all the ingredients and bring to a boil. Cover and simmer for not more than 15 minutes until the chorizo become plump. Slice the chorizo diagonally and simmer again for another 5 minutes before transferring to a bowl and pouring the liquid on top.
Chicken with Red Wine Sauce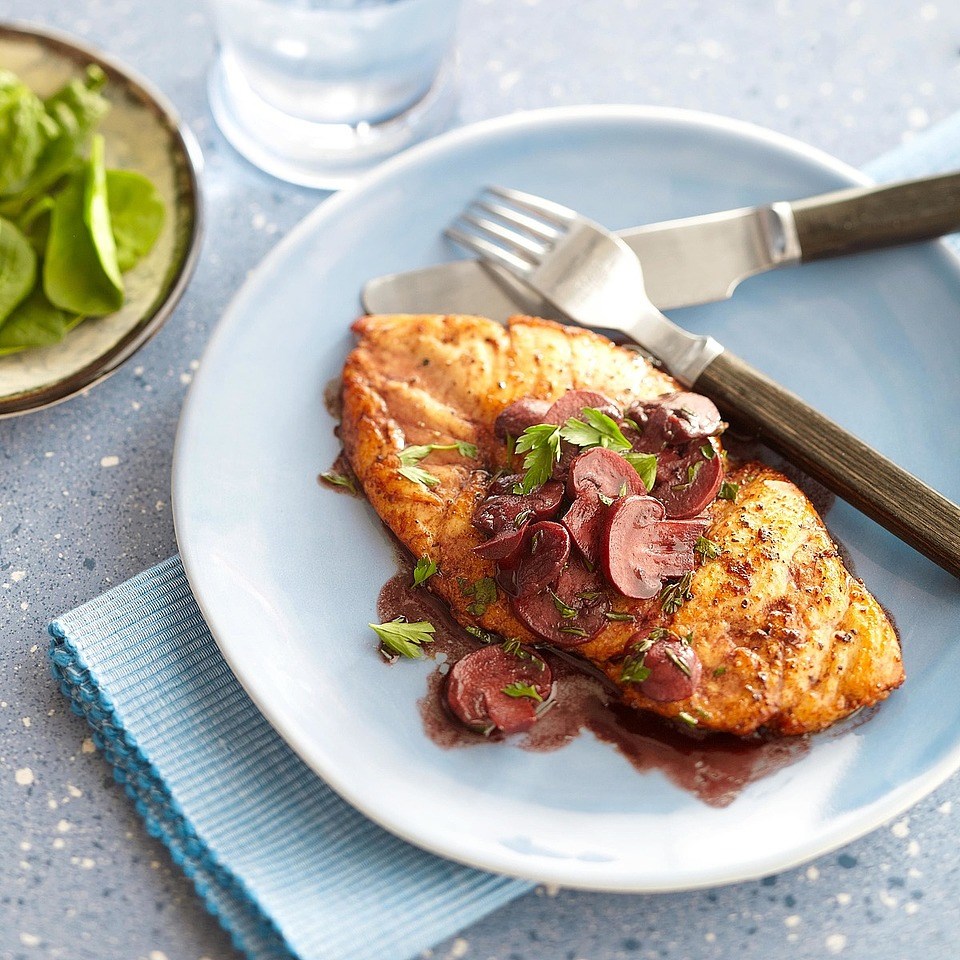 Ingredients: 3 pounds of boneless chicken breast halves, 1 cup red wine, 1 tablespoon olive oil, 1 minced garlic, 1 tablespoon paprika, 1 cup brown sugar, and salt and pepper
Preparation: In a skillet, sauté garlic until tender then place the chicken. Cook for 10 minutes on each side then remove the heat and drain the oil. Sprinkle paprika, sugar, and pour red wine around the chicken. Cover and simmer for 20 minutes while basting with wine sauce.
Salmon in Red Wine Sauce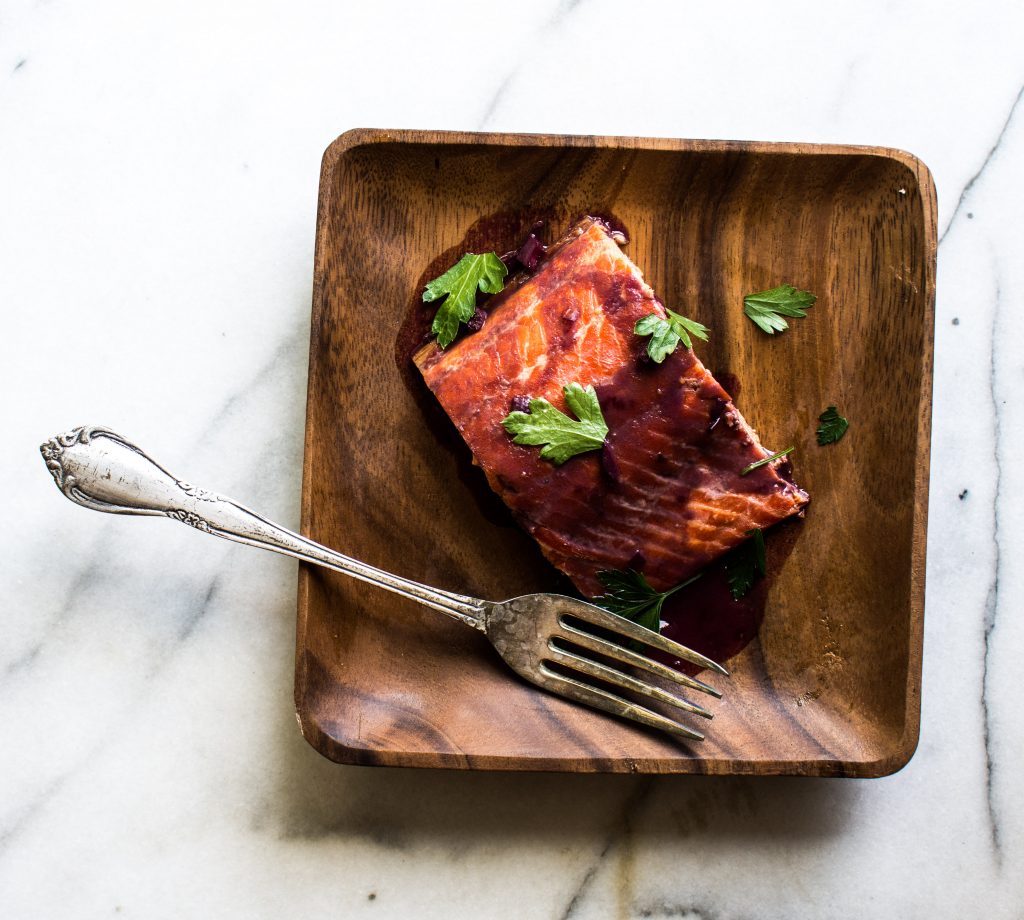 Ingredients: 4 salmon steaks, ½ cup red wine, 3 tablespoons butter, 1 tablespoon oil, salt and ground black pepper, and 2 scallions with tops and bulbs separated
Preparation: Preheat oven to 450° then place the oiled pan for about 5 minutes. Season the salmon with salt and pepper before placing them in the pan. Cook for 8 minutes then drain the excess oil. Use the oil to saute scallion bulbs and wine for not more than 2 minutes. Next, whisk in the butter and season with salt and pepper. On a plate, place the fish and sprinkle scallion greens then spoon the sauce around the salmon.
Red Wine Mascarpone Risotto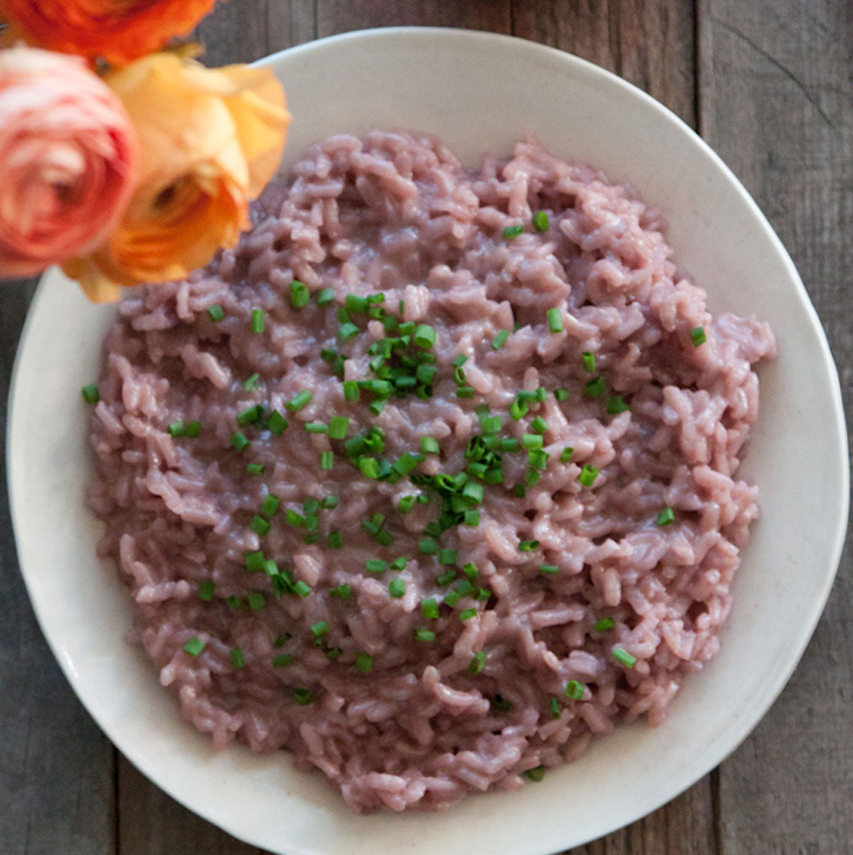 Ingredients: 2 tablespoons mascarpone cheese, 1 cup alborio rice, 3 ½ cups chicken stock, ¾ cup dry red wine, 3 tablespoons unsalted butter, 2 finely chopped shallots, 2 minced garlic cloves, and 1 juiced lemon
Preparation: In a saute pan, melt the butter and saute the shallots and garlic for three minutes. Add the alborio rice and cook for about one minute before pouring the wine. Let the wine evaporate before adding chicken stock. Stir constantly until the rice absorbs the stock. Remove from heat and add the cheese, chives, lemon, and lemon juice. Season with salt then serve.
Red Wine Portobello Burger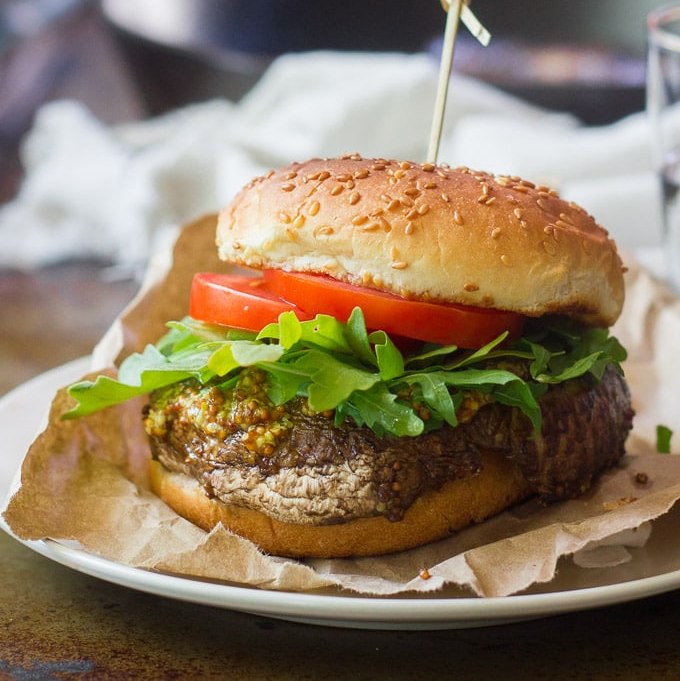 Ingredients: 4 portobello mushrooms, 4 toasted hamburger buns, 2 teaspoons grill seasoning, 2 tablespoons canola oil, 1 chopped garlic, 2 teaspoons Worcestershire sauce, 2 tablespoons red wine, ½ cup grated cheddar, ¼ cup mayonnaise, 4 romaine lettuce leaves, and 1 sliced tomato
Preparation: Combine the grill seasoning, garlic, oil, vinegar, and Worcestershire sauce in a bowl. Coat the mushrooms in the mixture. Heat a grill pan and place the mushrooms with the gills downwards for about 5 minutes on each side. Before flipping, coat each side with cheese. Combine 2 tablespoons of the mixture with mayonnaise and spread these on the hamburger bun. Serve the buns with the mushroom, tomato, and lettuce.