If you want a splendid night with your wife or girlfriend, there are many romantic places out there. Singapore is full of romantic restaurants that will guarantee the best dining experience. Your wife or girlfriend will never forget it. You can choose from the following restaurants:
Au Jardin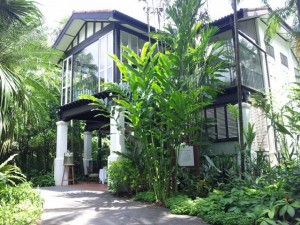 If you want a garden setting, Au Jardin is the perfect place to bring your wife or girlfriend. It is nestled in the middle of the Botanic Gardens. They offer French cuisines. The restaurant is restored with three dining areas- main dining room (upper floor), private dining (ground floor) and alfresco dining (garden terrace). You can choose from these three rooms. Meals start S$50 onwards.
Au Petit Salut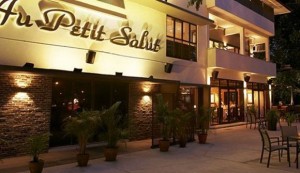 Au Petit Salut is also nestled in the Botanic Gardens which makes it a romantic dining experience. The restaurant is offering French fine dining. You will be presented with signature dishes and much-loved desserts. They also offer other seafood, beef, lamb, duck and other dishes. Meals start at S$30 to S$100.
Baba Inn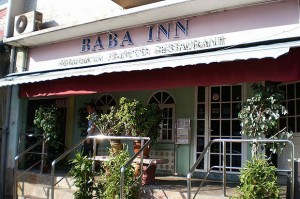 If you want to bring your wife or girlfriend to taste Peranakan dishes, Baba Inn is a good place. Baba is nestled in Frankel Estate. The restaurant will give you delectable Peranakan dishes like Nyonya platters, assam prawns and many more. Meals start at S$10 to S$30.
If after eating you decided to watch movies, head to the nearest cinema or theatre houses and grab the last full show. If you want you can bring her to Sentosa or Marina Bay Sands and watch for the Songs of the Sea or the Dancing Cranes. This is surely a romantic date. Before fetching her, don't forget to bring fresh flowers.